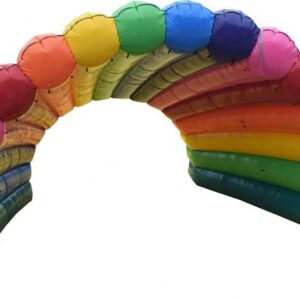 Rainbow Misting Arches (wet or dry use)
Rainbow Misting Arches (wet or dry use)
Specifications
ACCESS: 1.2m Flat Access. Must be set up on grass and metal stakes to be used.
SIZE OF INFLATABLE: 10.31m Width x 5.11m Depth x 5.16m Height (most narrow point is 2.5m radius inside the arches
SPACE REQUIRED: 15m Width x 6m Depth x 5.5m Height
POWER: 1 x 10amp power point no more than 20 metres away from set up location
WATER: 1 x Water Tap if used wet
COLOUR RUN EVENTS: Please note for colour run events, the arches must be set up at least 40 metres away from any colour station as it can permanently stain the inflatables.